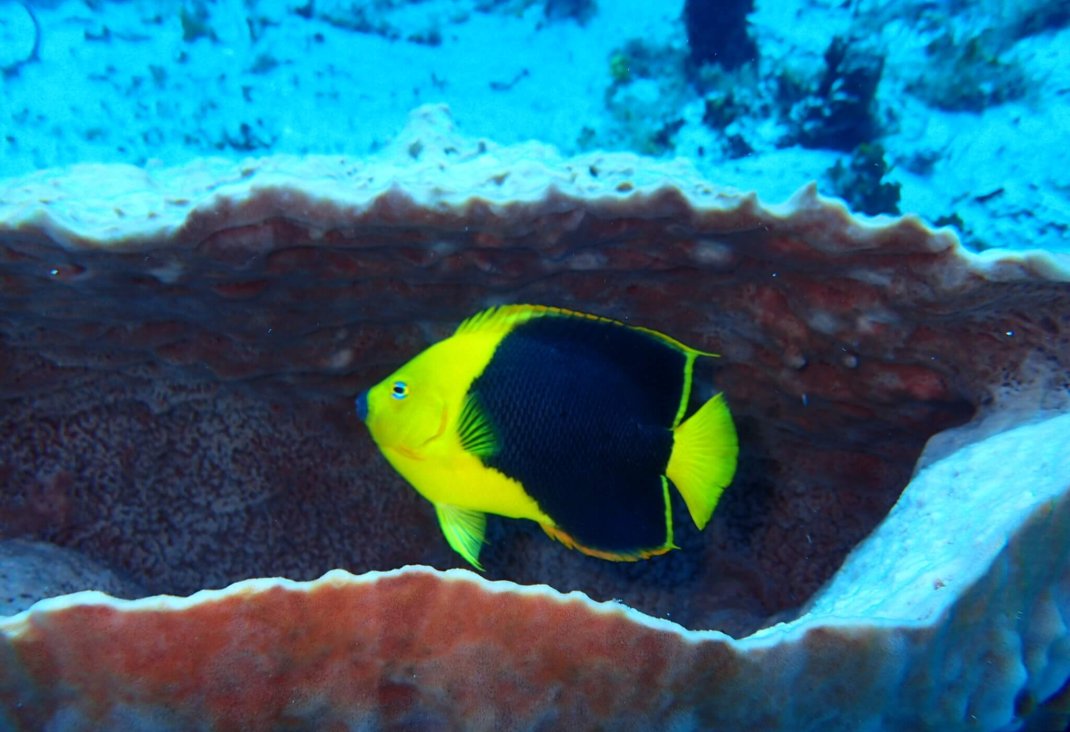 Ahhhhh Cozumel!!!! The site of my first dive in 1998. I was such a novice back then. I continued diving and logged 35 dives on my trips around the Caribbean and the South Pacific before drying out my wetsuit and taking 10 years off.
September 26, 2016, it was time to get back in the water! My thought after my initial descent: Wow, the reef in Cozumel looks even healthier than I remember. The variety of fish and coral is truly impressive! The ease of diving is hard to match because the reefs are so close to shore. That is especially true if you stay on the south end of Isla de Cozumel.
I stayed at Occidental Grand and used Pro Dive but there are many other dive operators that can pick you up from the hotel pier.
The beauty of diving in September is 84 degree water, it feels amazing and there is no wetsuit required!
My first dive in 10 years was memorable for several reasons, it was my friend, Beth's first dive, it was in Cozumel, and yes, we saw sharks!!!