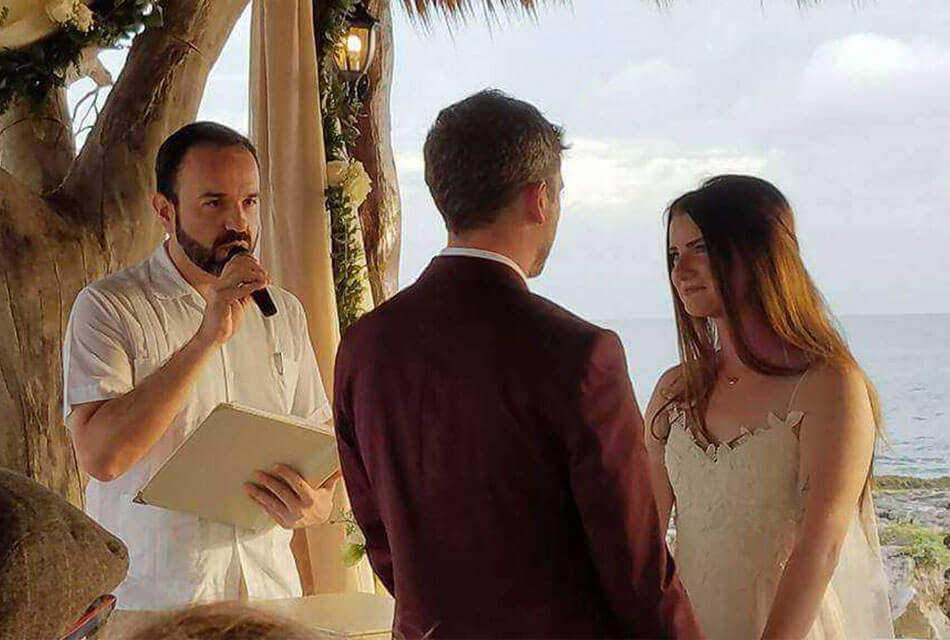 Travel Savvi Co-Owner, Brittany Schiffler, just returned from her brother's destination wedding at the gorgeous Hard Rock Rivera Maya located in Riviera Maya, Mexico.
Check out the highlights of their time in paradise!
Wedding Location: Hard Rock Hotel Riviera Maya
Wedding Date: November 13th, 2017
Number of Wedding Guests: 29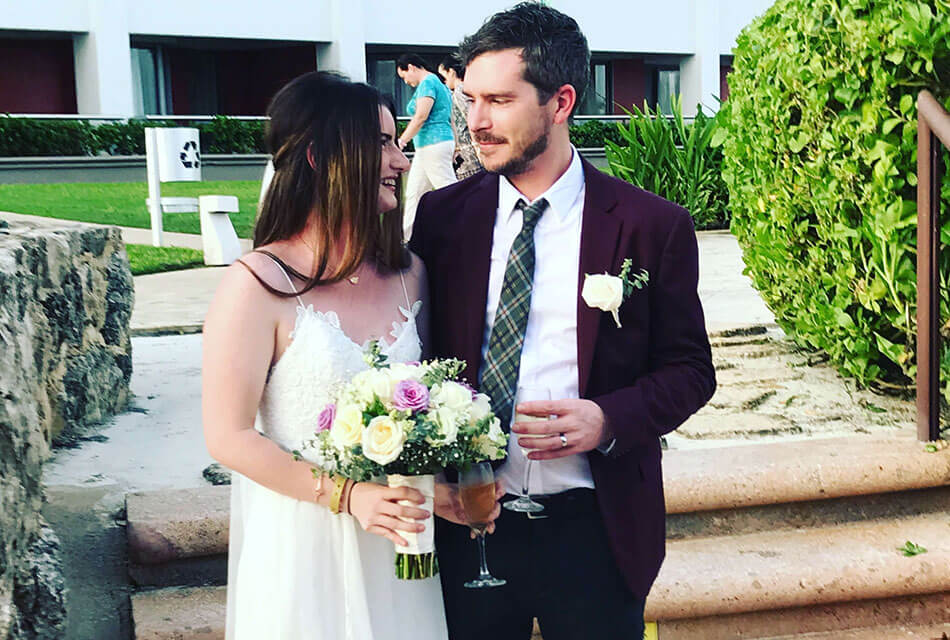 How did you decide on a location for your brother's destination wedding?
Since I personally know the bride and groom's personalities quite well, I had a pretty good idea where they would end up choosing to get married. We had in-depth conversations regarding their wedding vision and how they pictured their days and evenings to play out, with their favorite people, in the destination. We discussed amenities, activities, entertainment and most importantly, the wedding ceremony and reception options. On the top of their list – live music and evening entertainment! Nightlife was a huge deal for them and was in the forefront of their decision to get married at Hard Rock Riviera Maya. It turned out to be the PERFECT location for their wedding group as wedding guests "rocked" it (day and night) while taking in live music, karaoke, and the insanely fun, Heaven nightclub. Fitting the couples personal "style and vision" is beyond important when choosing a resort for their destination wedding and we couldn't have selected a better resort for their wedding tastes and style.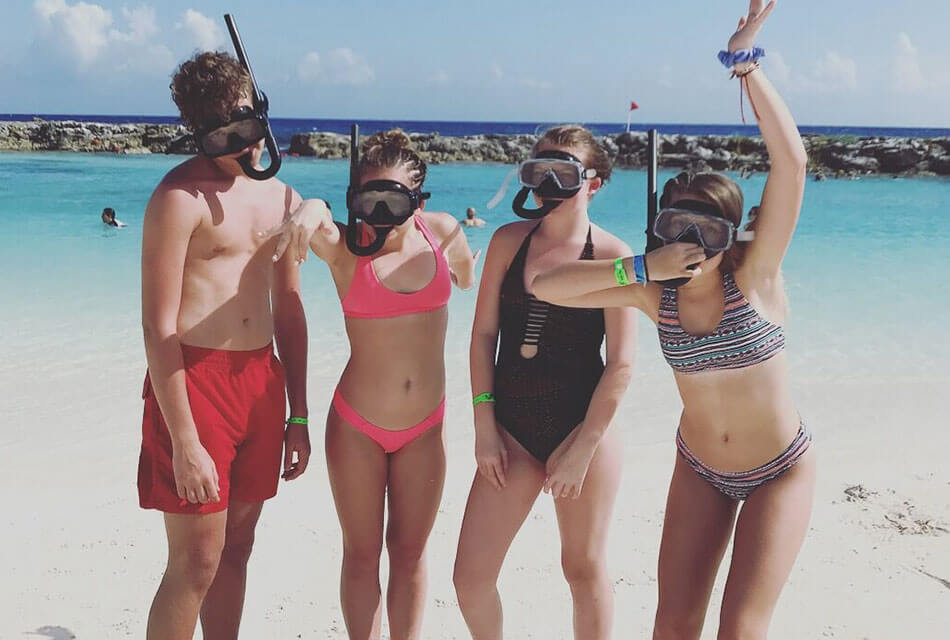 What was it like traveling amongst the wedding guests, after months of organizing and planning?
Don't get me wrong, it can be stressful planning a destination wedding AND traveling with the group. I found myself always watching to ensure the wedding guests felt at ease and were having a great time. However, it was much easier than I had anticipated and was a complete joy running in to the guests throughout the trip and hearing about their adventures. I loved hearing their stories, favorite staff members, their made up "drink of the day" and their exciting evening plans they had in store. The wedding guests ranged in ages of 12 to 75 years old and literally EVERYONE was having a great time.
Since many wedding guests may have never traveled to Mexico nor attended a destination wedding before, how do you prepare them and get them excited about traveling to the destination?
Making sure wedding guests are prepared is key. Each guest left the country with step-by-step instructions on every little travel detail (airline check in, transportation, communication while in the destination, dress-code recommendations, customs/immigration, resort check-in, etc.) If wedding guests know what to expect, they will feel at ease and be able to enjoy themselves that much more. However, I didn't prepare them for the DDD (departure day depression). Ha! They all wanted to stay "one more day".
How was the actual wedding day?
Beyond perfection! I honestly couldn't have imagined the wedding day to go any better. Because of the rain, the ceremony and reception plans were up in the air up until a few hours prior to the wedding. The wedding team did an amazing job with "plan B" and it felt as though this is what was planned all along. Every little detail was executed to perfection and the entire day was better than we could have asked for. The wedding guests were so impressed with the welcome drinks, ease of transition from the ceremony to the reception and exemplary service during the entire event. You literally could feel the pure joy and happiness during the wedding ceremony and reception. I would look around and all you could see was endless love and laughter… and maybe a few less than stellar dance moves.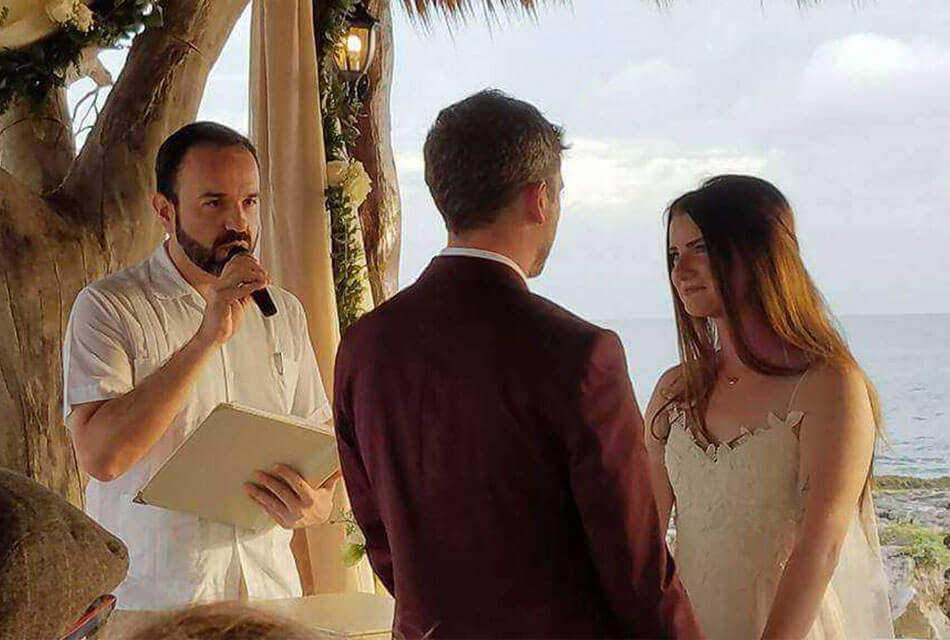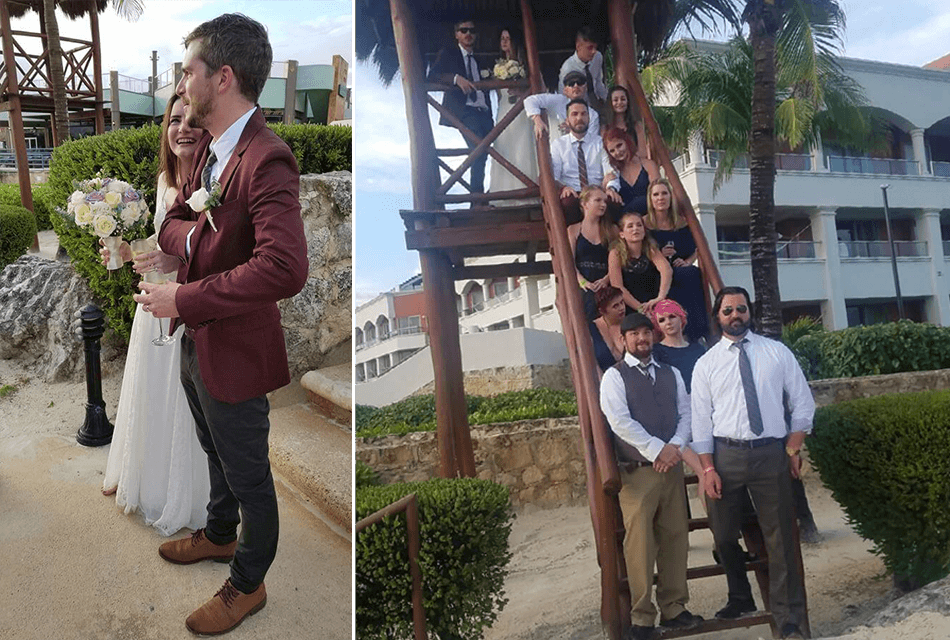 Is there any advice you can offer a future destination wedding couple and their wedding guests?
Relax and go with the flow! Things don't always go as planned and how you react will trickle down on your wedding guests as they, often times, are looking to you to put their minds at ease. If you are relaxed, happy and enjoying yourself – your guests will follow your lead! Expect little hiccups, here and there, and just go with it and embrace the unexpected. Enjoy every minute you have with the people you love, whom have traveled miles and miles to be there with you and support you. Live in the moment and don't sweat the small stuff. And finally, trust in the wedding team – they are very experienced and do this day in and day. They will do everything (in their control) to ensure your wedding event will be one your family and friends will remember forever.
Thank you to all of the staff and wedding team at Hard Rock Hotel Riviera Maya for making my brother and sister-in-law's wedding dreams come true.