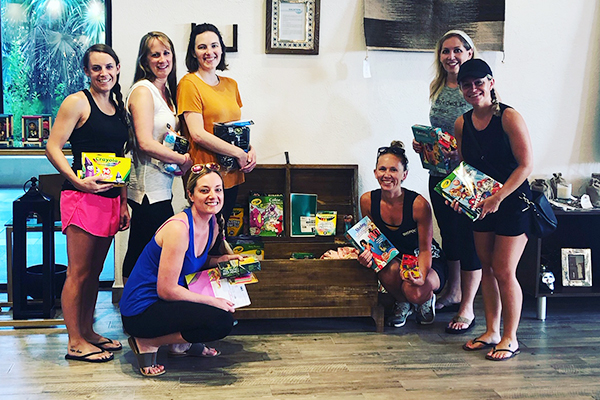 After taking a two hour or longer flight and clearing Customs and Immigration upon arriving in Mexico, the last thing you want to do is spend more time getting to your resort. But a stay at UNICO 20°87° Hotel Riviera Maya is worth the hour and a half drive from Cancun International Airport.
This beautiful adults-only, all-inclusive resort in Mexico seamlessly incorporates local, Mexican culture and contemporary luxury.
A vacation at this resort is a one-of-a-kind experience. Here's what you can expect from a stay at UNICO 20°87°…
The Property 
Upon entering UNICO 20°87° you'll immediately feel more relaxed – the resort pumps out a wonderful aromatherapy scent that's not overpowering. You'll also notice the gorgeous décor in the lobby and extending throughout the property. The interiors incorporate art reflecting the local style and culture while the exterior flaunts manicured lawns, fountains and water features, as well as two sleek, black pools – La Unica pool and 20.87 pool and swim-up bar – in the center of the property.
While there is a beach, it's not the highlight of UNICO 20°87°. The pools are the primary area where guests hang out.  Various activities, including aqua spinning, floating poker, water basketball and more, occur here throughout the day.
If you're interested in a more mellow and relaxed vibe, head over to La Escondida pool, which is dubbed the quiet pool. You won't hear music or find games here, but this pool does have its own swim-up bar. Food and beverage service is available around all three pool areas as well as cabañas for rent.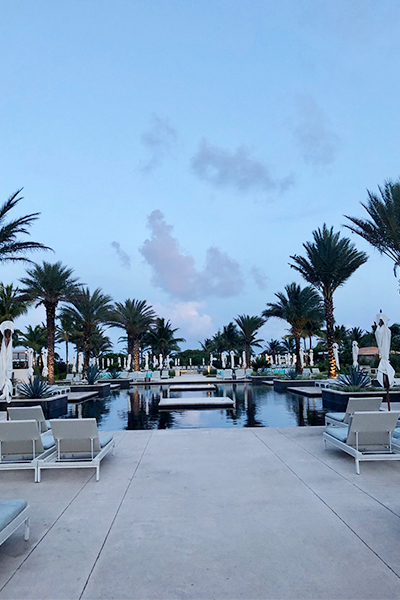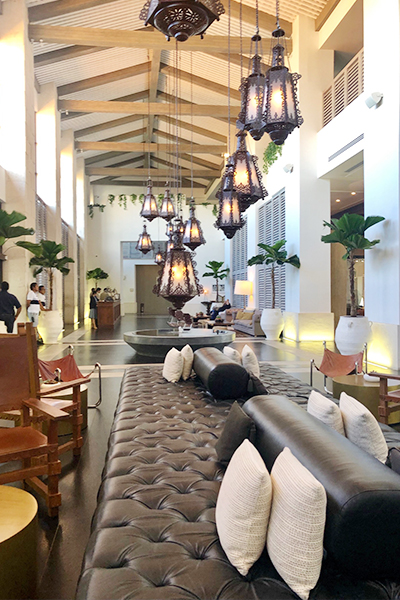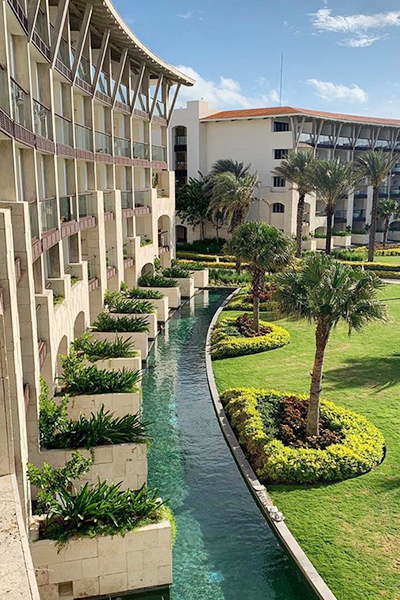 Accommodations
Of UNICO 20°87°'s 448 rooms, a whopping 90% have ocean views! Guests can choose from eight different room categories, including swim-up rooms and two bedroom suites.
The rooms are luxurious and spacious. Even the bathroom is laid out to allow for ease of movement and access for couples. There's a separate toilet and rain shower, two sinks, and the entire bathroom can be closed off or remain open with a sliding door and sliding window.
Guests also have their own terrace with lounging area and an outdoor soaking tub big enough for two.
The in-room amenities are off the charts. One fun feature is the aromatherapy. Upon arrival the staff presents you with candle scents to choose from. The scent you select is the scent for your room!
All accommodations at UNICO 20°87° include:
A basket of Mexican snacks
Mini bar and liquor dispenser that you can customize before arrival
Hats in the room to use during your stay
Free calls to the continental U.S. and Canada
24-Hour room service
Nespresso coffee machine
Free Wi-Fi
55 inch TV
JBL Bluetooth sound system and alarm
Conveniently located USB charging stations
Custom bathrobe and slippers
Locally sourced soaps, plus additional toiletries
Hair dryer (flat iron is available upon request)
Additionally, the housekeeping is impeccable. Leave your room in disarray and come back to a spotless and organized abode.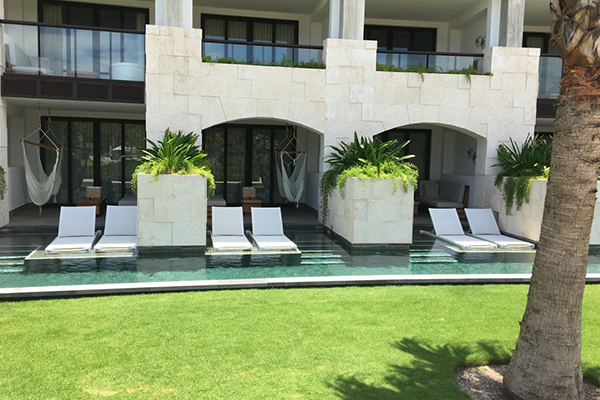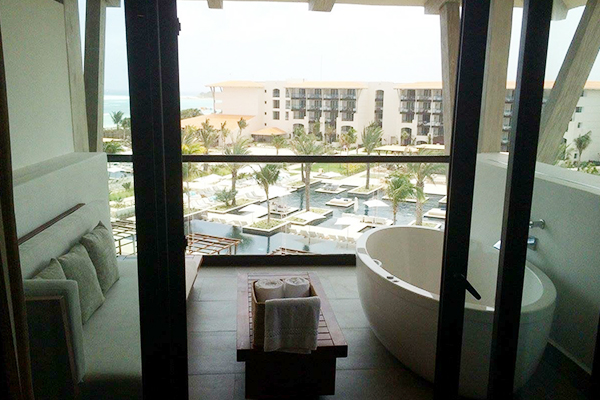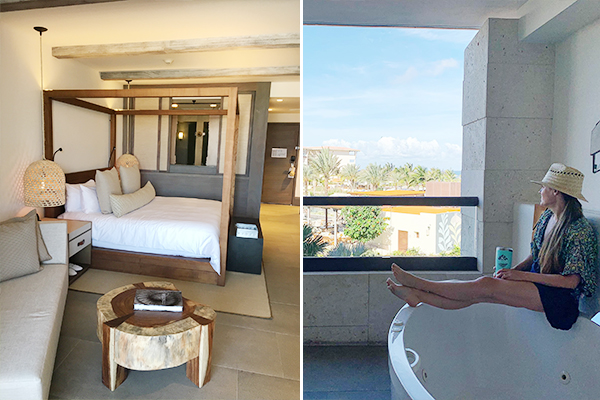 Food and Beverages
From hamburgers to lamb ribs, grilled fish and more, at UNICO 20°87°, you can expect to consume fresh, locally sourced ingredients in a variety of high-quality international dishes. There are five restaurants and a coffee shop, including:
Cueva Siete – Modern Mexican, Dinner a la carte
Mi Carisa – Coastal Italian, Dinner a la carte
Mura House – Japanese Yakitori & Teppanyaki, Dinner a la carte
87 Restaurant – Breakfast & Lunch Buffet, Dinner a la carte
87 Terrace – Breakfast & Lunch Buffet, Light Fare, Dinner a la carte
Café Inez – Coffee Shop, Bites & Juice Bar
Reservations can be made in advance at any of the restaurants through your local host or UNICO 20°87° app, both of which are outlined in the section below. Additionally, room service is available all day.
There are also five bars and a cigar bar, including:
(2) Swim-up bar
Bar Balam – lobby bar
Palmera Lounge and cigar bar
La Botella – wine store
There's no shortage of beverage options here! Try one of UNICO's signature drinks, daily specials or classic cocktails made with top shelf spirits, or opt for a glass of wine or Mexican beer. Upgraded wines are also available for an additional fee.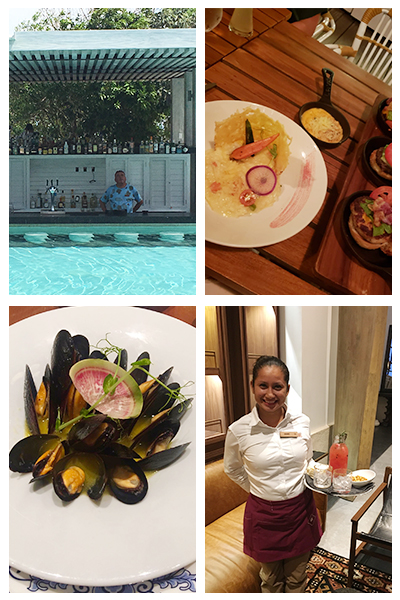 Unlimited Inclusions
Enjoy spa treatments, beauty salon services, championship golf, scuba diving and other tours with UNICO 20°87°'s unlimited inclusions. These activities are all part of your UNICO experience, and only require a 25% service fee.
You can even pre-book these activities and services in advance of your stay by emailing VacationMakers@unicohotelrm.com with your reservation details and requests. A Vacation Maker will contact you within 48 hours with more information.
Guests should also take advantage of the UNICO 20°87° app, available on Android and Apple devices.  You can use the app to make dining reservations, order room service and view the daily activities schedule. All of these amenities and activities are included with your stay! Play a pickup game at the basketball court, hit the gym before relaxing by the pool all day or take a kayak out on the water for a different view of the property.
The UNICO 20°87° app is also how guests communicate with their local host.
What is a local host? All guests have access to a local host who provides an added level of personalized service and helps take your UNICO experience to the next level. Local hosts help assist with check-out, ironing and laundry services, cleaning requests, cabaña reservations, prepping your balcony tub and much more.
Make sure you take a moment to meet your host upon arrival so you know who to look for and connect with throughout your stay.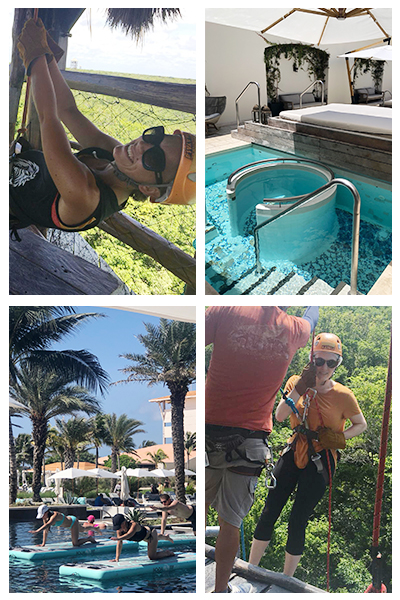 Vacation With a Cause
This program is a great opportunity for guests to make their vacation even more worthwhile. UNICO 20°87°'s Vacation With a Cause is a volunteer program for guests to bring donated items that are then distributed to underprivileged local communities. Donations may include clothing, blankets, towels, toys, games and school supplies.
Clothing that is donated gets collected by the RCD Foundation and distributed to populations with limited resources. Donated school supplies are distributed to Juarez community school and the Nuevo Noh-Bec community.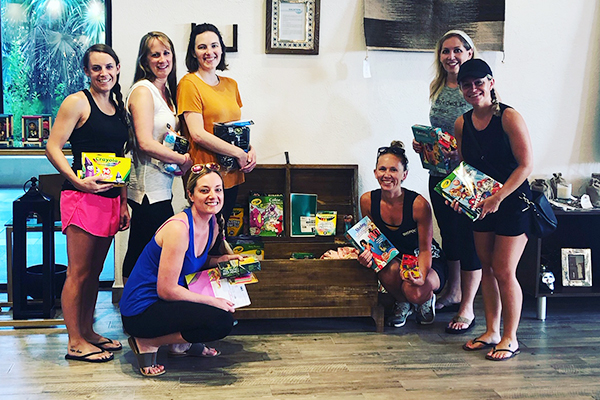 Weddings and Events
Just like a vacation at UNICO 20°87°, a wedding at this resort is personalized to suite your style and needs.
Couples can choose between three different wedding packages and customize their special day from there. Once booked, UNICO 20°87°'s dedicated wedding specialists will assist you through the planning process, including selecting décor, venues, entertainment and everything in between.
Every wedding at UNICO 20°87° includes the following:
Ceremony location
32 chocolate avant garde chairs
One rose bouquet and one matching boutonniere (or two bouquets or two boutonnières for same-sex marriages)
Non-denominational minister to perform symbolic or vow renewal ceremony
Audio system for ceremony
1 tier wedding cake for 32 guests
Sparkling wine toast for 32 guests after ceremony
Event Consultant and Onsite Wedding Coordinator
Honeymoon wishes wedding website and registry UNICO 20°87°
Honeymoon Experience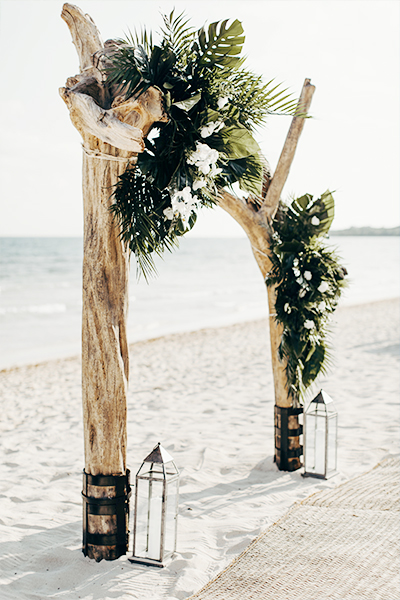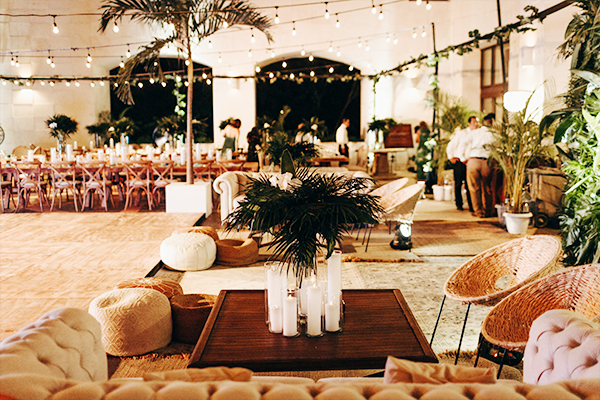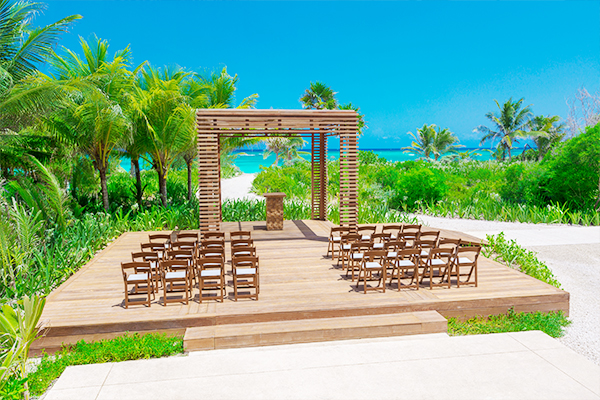 Ready to plan your trip to UNICO 20°87° Hotel Riviera Maya? Our Travel Savvi agents can help you book your UNICO 20°87° stay and assist with creating the ultimate wedding package for you and your guests. Contact us to schedule a consultation and begin planning your dream trip to the Riviera Maya.