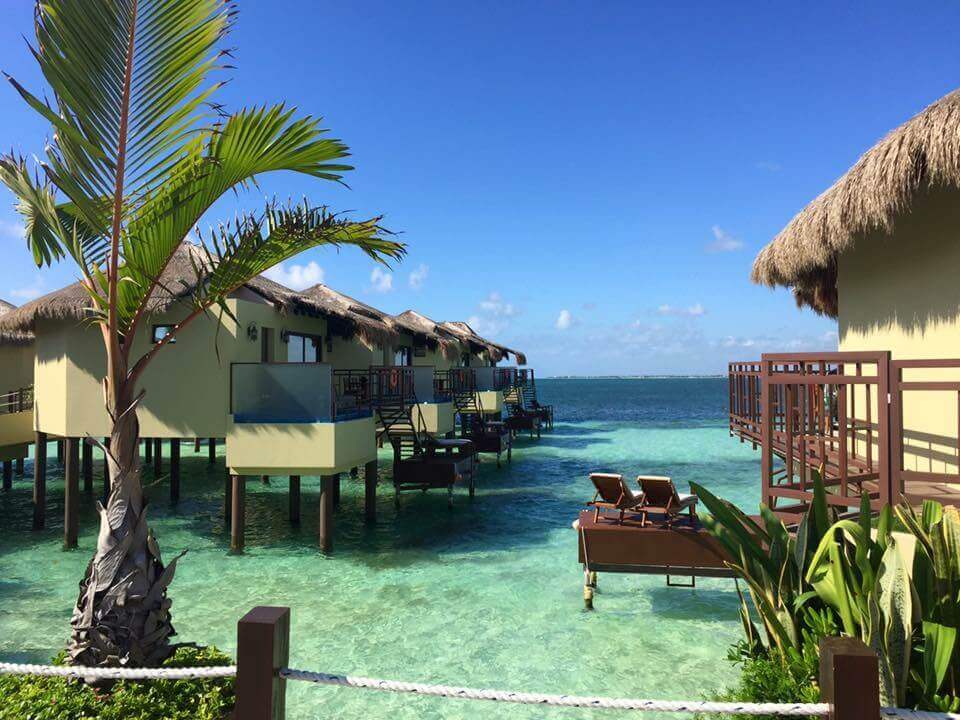 Savvi Souvenir : Vacation like a celebrity in the Mexican Caribbean – The Palafitos-Overwater Bungalows at El Dorado Maroma Resort Karisma
Spending a sun-soaked holiday in an overwater bungalow with a true ocean view is something only celebrities or the rich and famous experience, right? Not according to El Dorado Maroma Resort by Karisma. This all-inclusive, adults-only resort recently opened Palafitos Overwater Bungalows. It's an uber-romantic, ultra-luxe resort within a resort that make your travel dreams a definite reality. And, it's the first and only overwater resort in the Mexican Caribbean.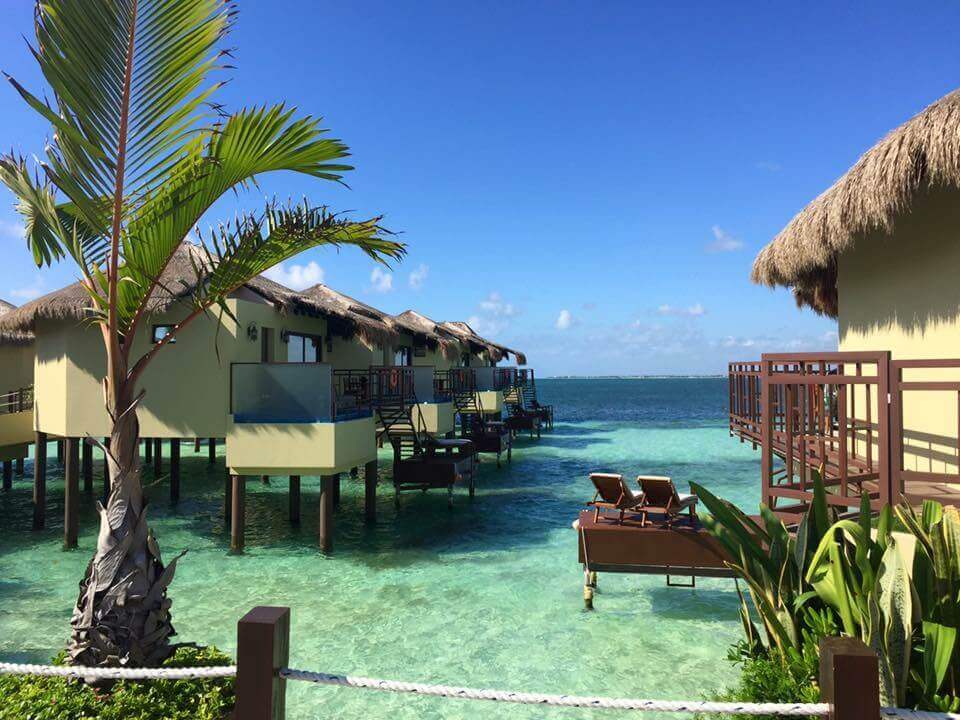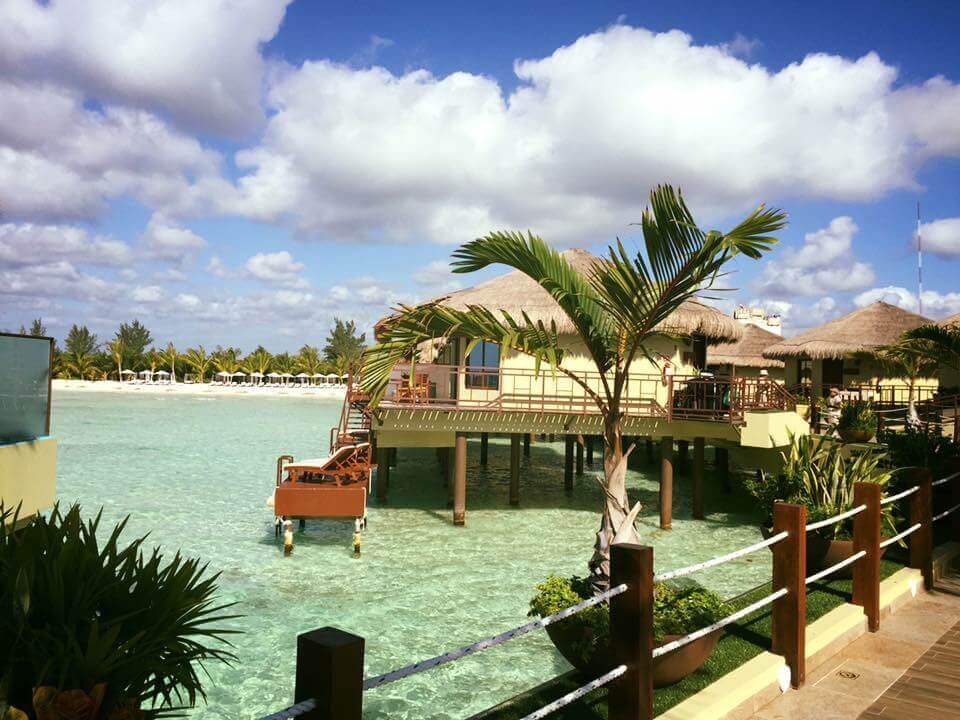 Each bungalow sits above the ocean and features a glass-bottom section of flooring allowing guests to take in the awe-inspiring ocean view as well as the beautiful sea life swimming below. There's direct access to the water from a private ladder connected to the balcony, so taking a quick dip or snorkeling right from your bungalow is not only encouraged, but necessary. The 800 square-foot bungalows also offer a private infinity pool on the large deck. It's the ideal space for viewing the postcard-perfect sunrise and sunset sky.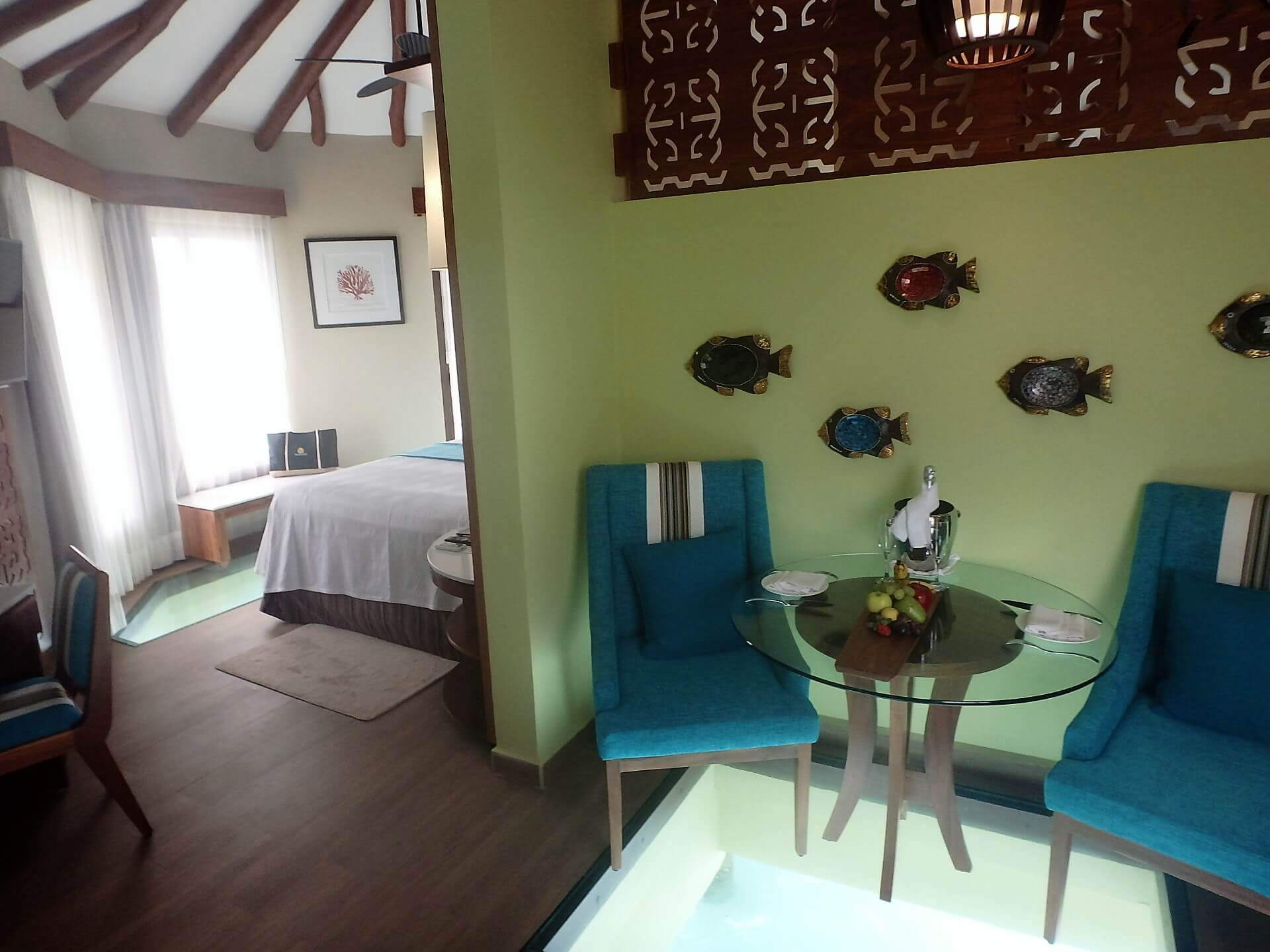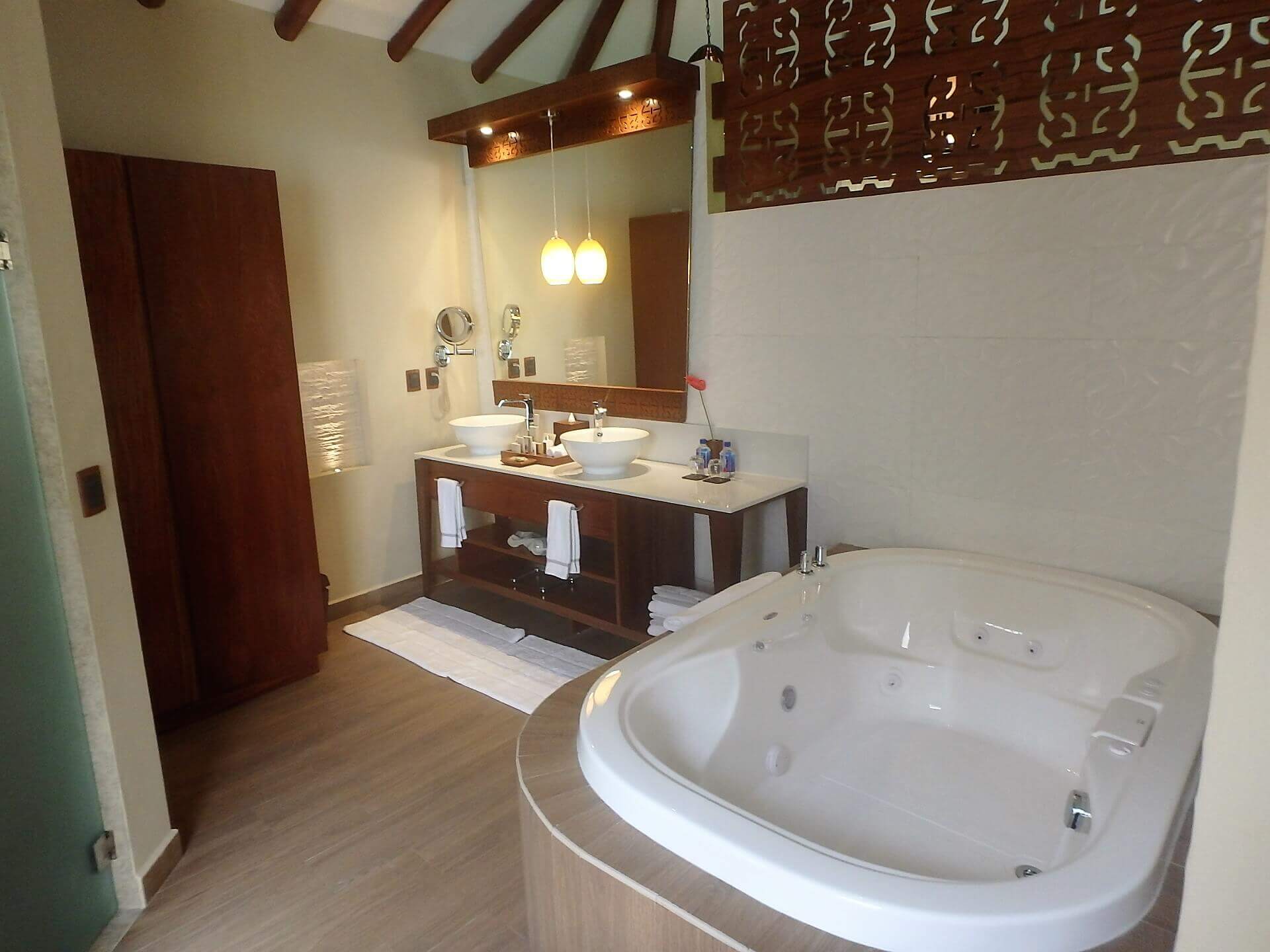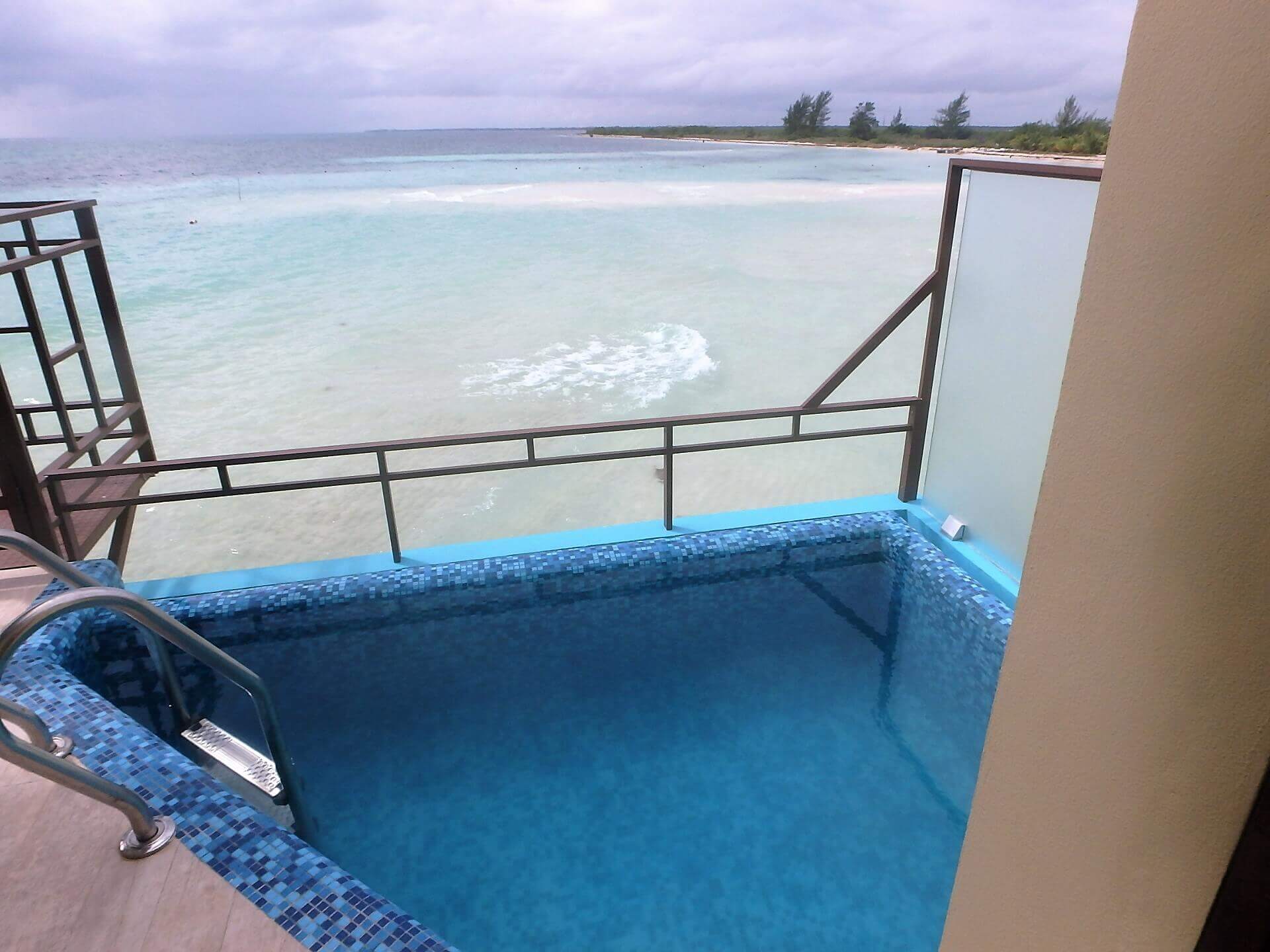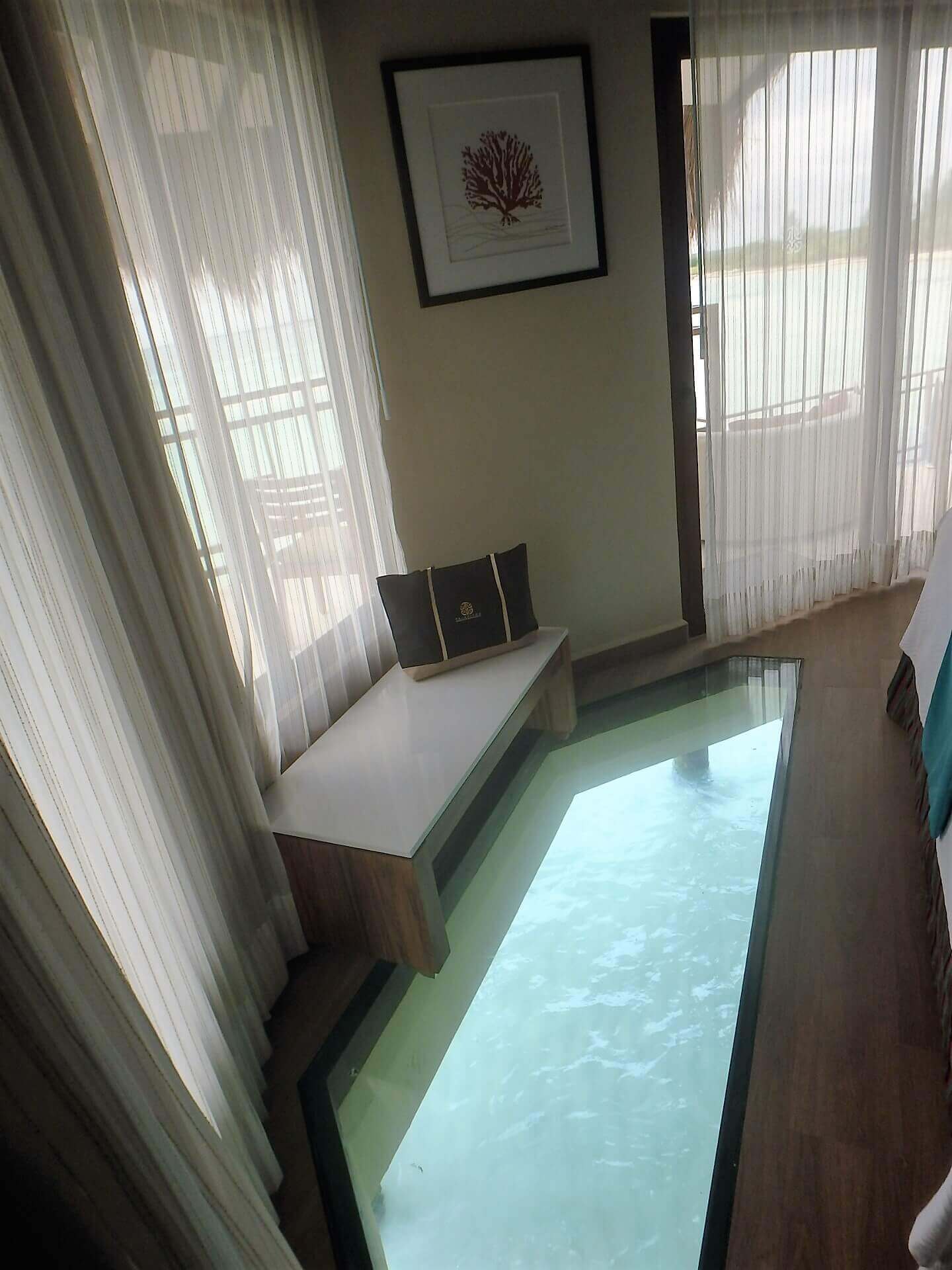 A personal Butler ensures your every need is met, from making dinner reservations to unpacking or delivering the full in-suite breakfast that's provided each morning. If you can't pull yourself away from the beach long enough to pack for your return trip home, don't worry … the Butler will do it for you! Forget your beach bag or sunscreen? Your Butler has you covered.
Just steps outside your door, you'll find the white sands of Playa Maroma, named "one of the world's best beaches" by the Travel Channel. Palafitos guests have access to a private section of beach, making it the perfect spot for picnics or soaking up the sun. For even more relaxation, try an ocean-side couples massage at the Naay Spa. Before heading out for the evening, make sure to hop in the "Aquas Del Amour," the private outdoor shower attached to your bungalow.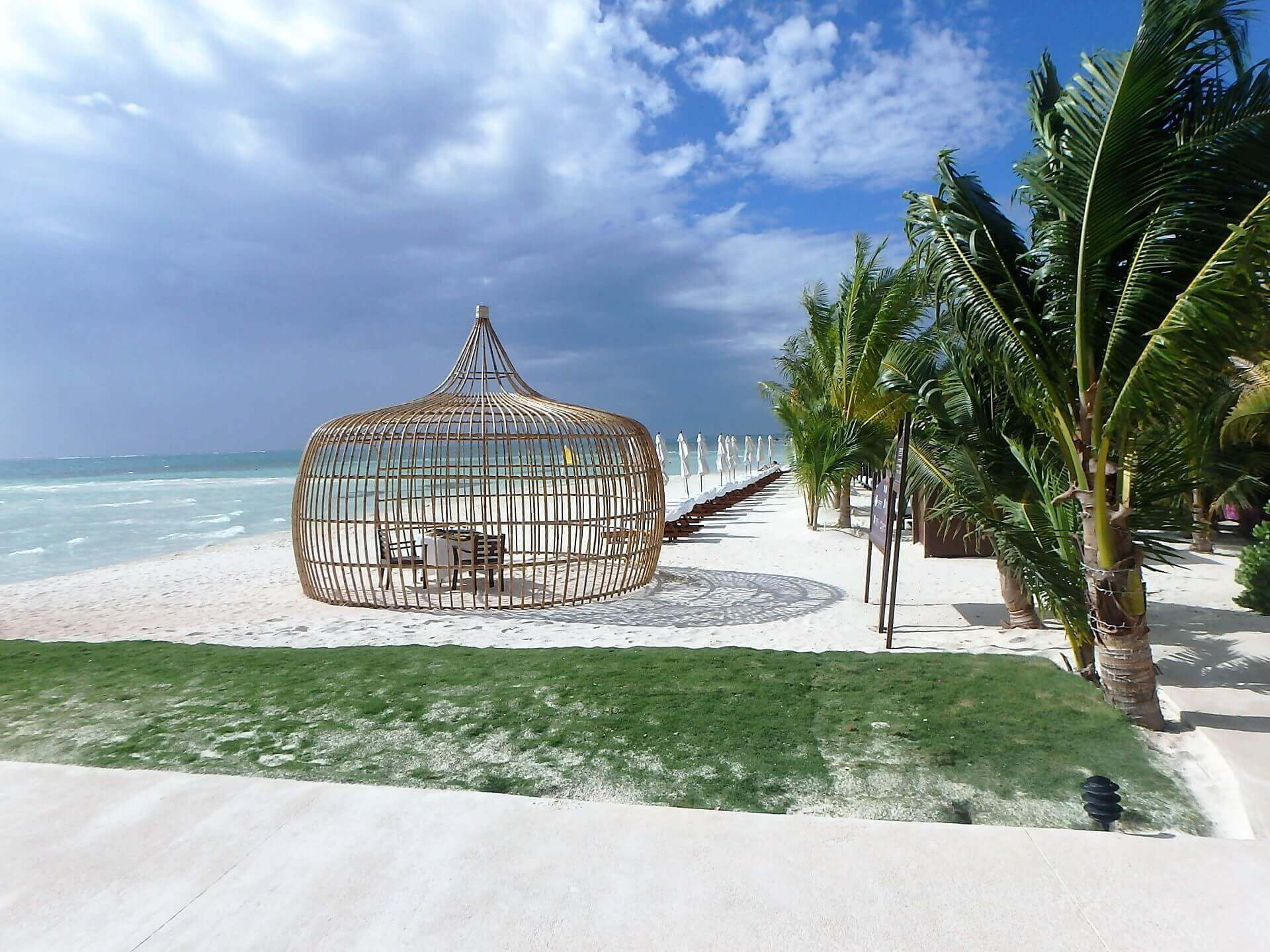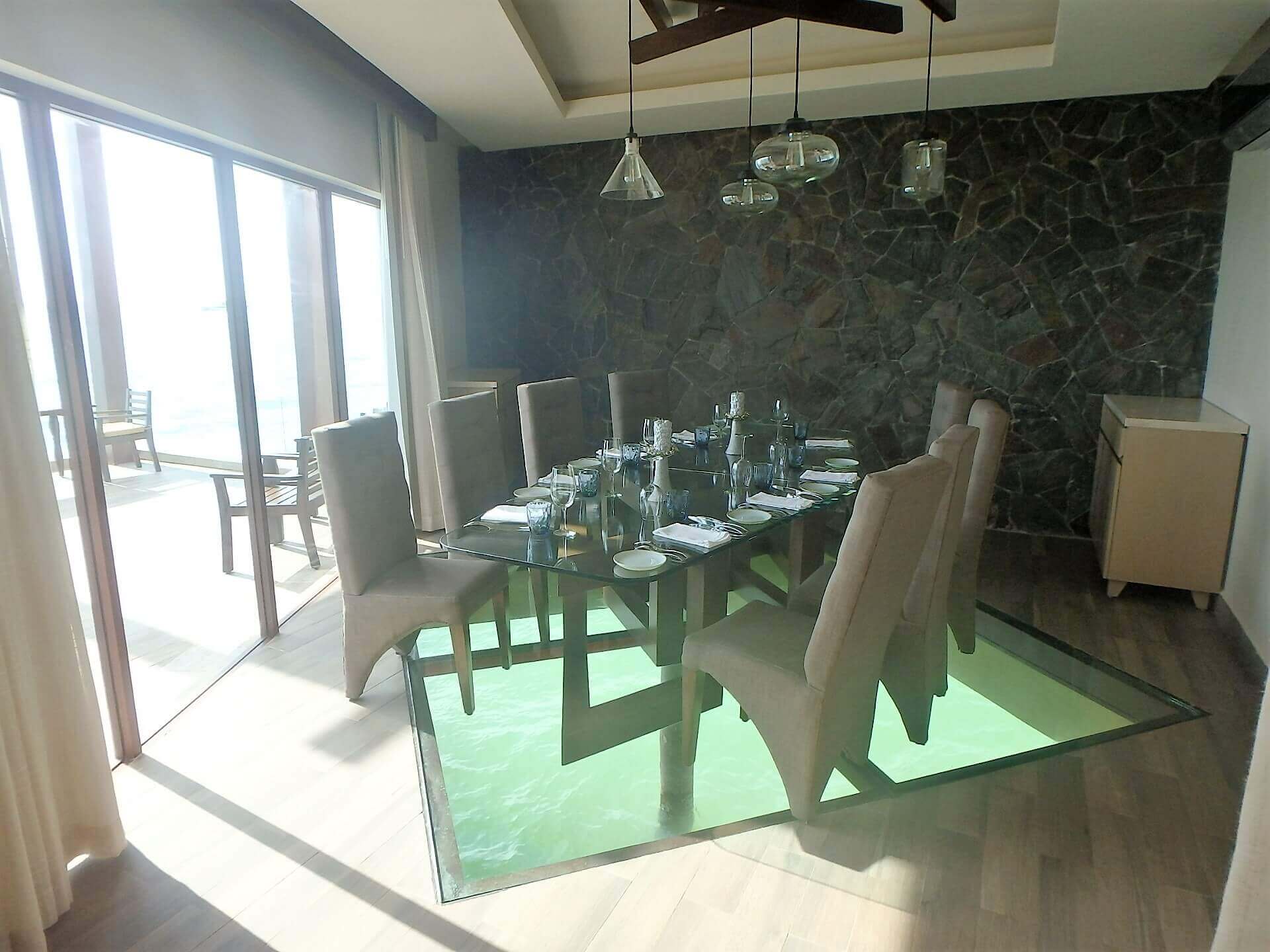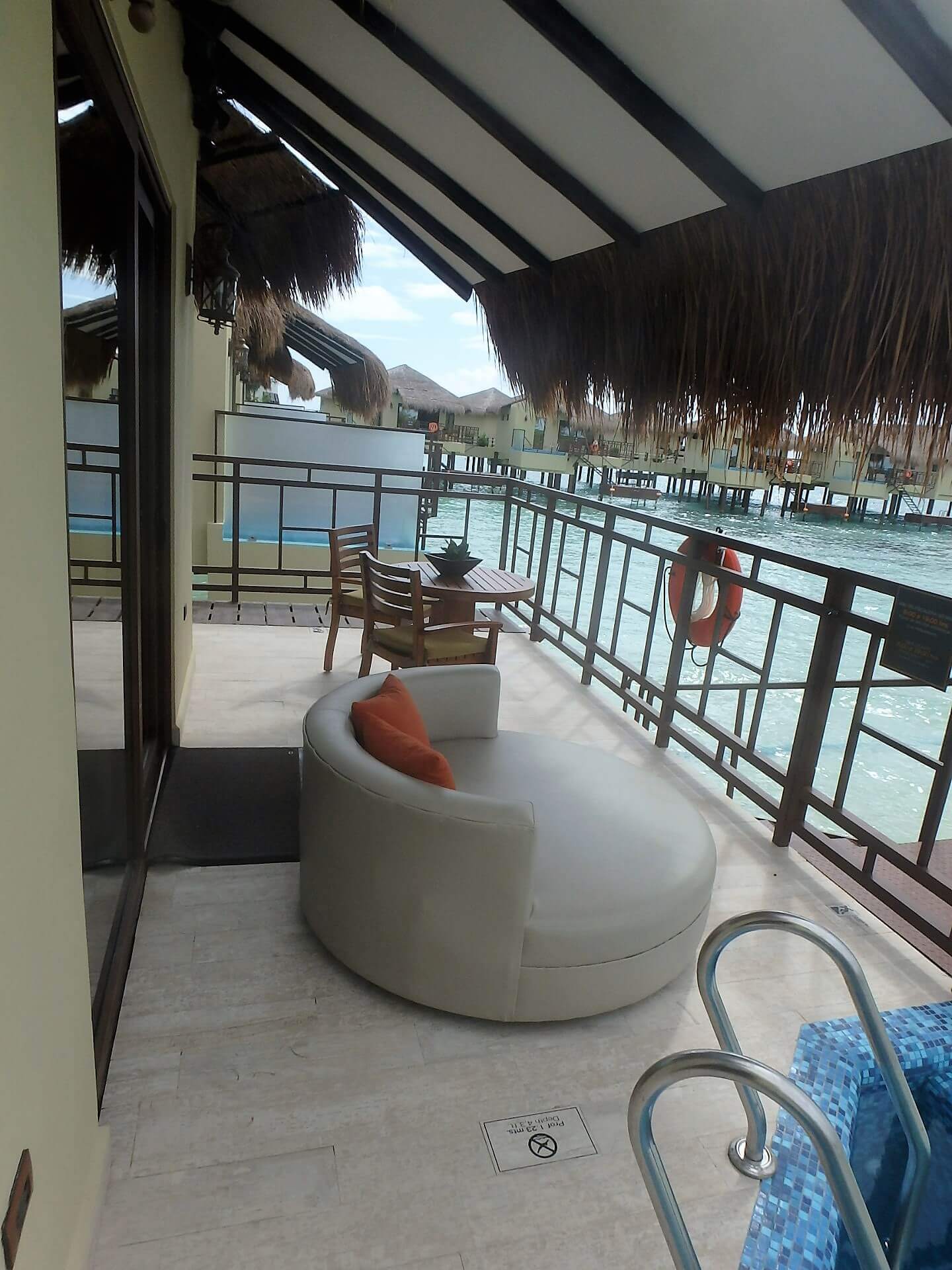 Dining at Palafitos Overwater Bungalows takes Karisma's Gourmet Inclusive philosophy to an elevated level. Guests may choose from any of the six restaurants at El Dorado Maroma, or opt for a quiet dinner at the Overwater Grill and Wine Bar featuring glass bottom floors and strolling musicians. Guests love the open kitchen concept and the feel of the ocean breeze while enjoying gourmet specialties from the chef.
Travel Savvi clients who have stayed at Palafitos consistently comment on how extraordinary the surroundings are and how special the staff made them feel:
"I can't pick one thing I liked best because it was all so awesome. The views were incredible out our patio, the private beaches were outstanding, and the staff were exceptionally responsive. It's one of the best vacations we've ever taken."
"From fresh-pressed morning coffee on the deck to drawing a relaxing bubble bath on our last night, our Butler considered all of our preferences to make sure we were having a relaxing stay. It's the perfect place for a peaceful, romantic and relaxing trip!"